Superior Township Brimley, Michigan
About Us | Board Info | Calendar | Community | Resources | Home
Superior Township Bulletin Board
Special Meeting Notice
Superior Township Board Meeting
7049 S M-221
Brimley MI. 49715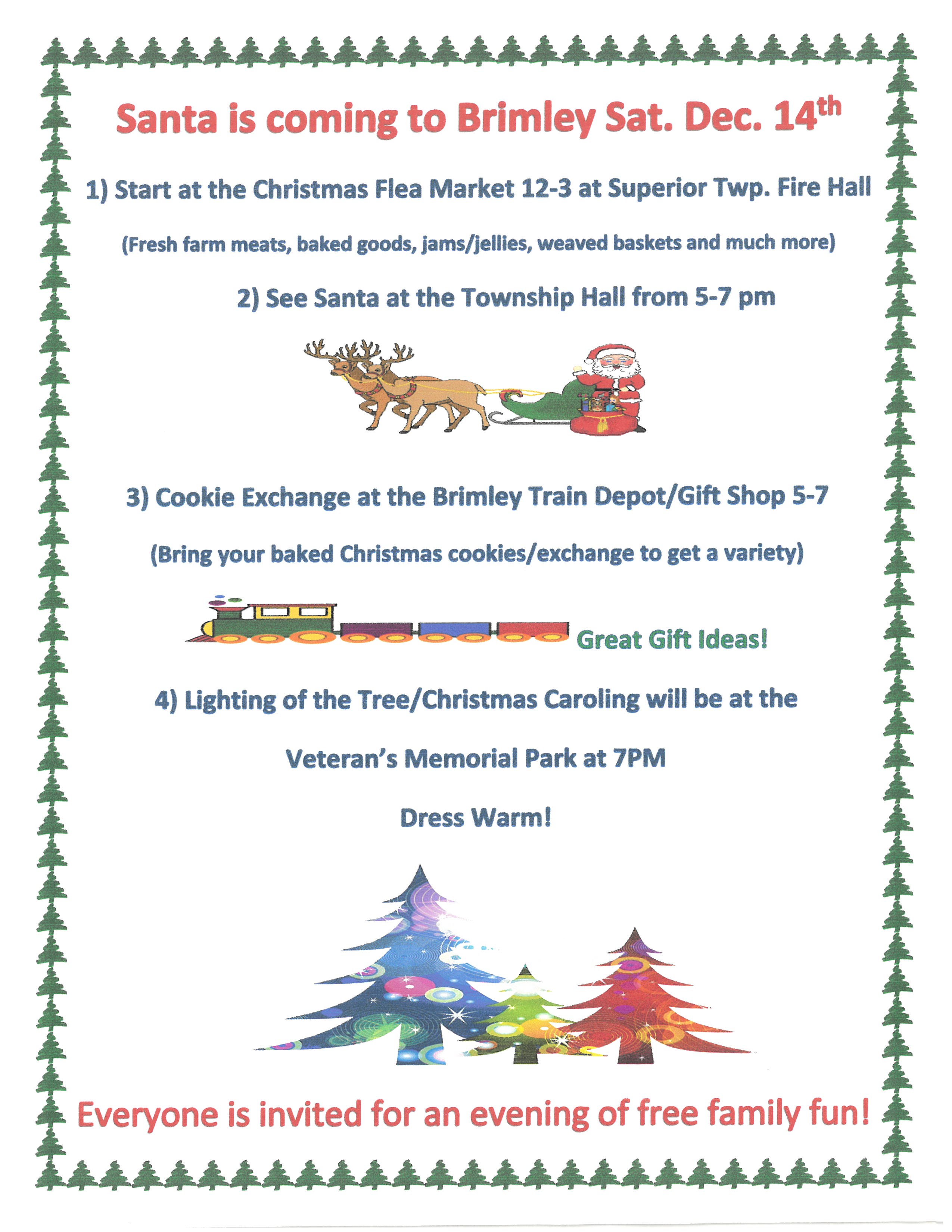 Superior Township Office will be closed
December 24th - December 30th for the holidays.
The office will open again on December 31st from 9Am until 5PM for anyone wishing to pay their 2019 property taxes before 2020.
Posted 12/11/2019
Superior Township December Board of Review 12/10/2019 3PM at Superior Township Hall 7049 S M221 Brimley MI 49715.
This meeting is only for previous year homestead/AG exemptions.
No petitions for taxable or assessed values or class changes are heard at this meeting.
After September 16, 2019 you will need to call the Superior Township Office (906-248-5213) to get the amount owed on your summer property taxes.
2018 Water Quality Report for Superior Township
posted 7/8/2019
MAKE PAYMENTS SIMPLY
Superior Township now accepts payments for taxes and Utilities online. Get details here.

---
---
Superior Township
PO BOX 366
7049 S. M-221
Brimley, MI 49715 0366


Phone: (906)248-5213
FAX: (906)248-3376
Web Site Under Construction